Kate Horney is the founder of BeyondFitMom.com, where she chronicles her life as a Pre & Postnatal Fitness Expert. Kate is a wife & mom who is passionate about helping women live a healthy, happy, and balanced life. For a daily dose of health, parenting tips, and much more, follow her on Instagram at @beyondfitmom.
Now that spring is here, I am beyond ready to lighten the load of my kids' closets.
With two growing boys, the arrival of spring brings the opportunity to put away their winter clothes and get ready for the new season. If you're a mom who plans to do spring cleaning, here are the three steps I follow to make the transition from winter to spring as easy as possible…
3 STEPS FOR SPRING CLEANING KIDS' CLOSETS
Step 1: Donate what they've outgrown. If your kids are anything like mine, they're growing like weeds! As you prepare to bring out spring clothes and put away their winter wardrobe, take this time to really do inventory.
When it's time to start packing up coats, sweaters, and other cold-weather essentials, I get a box or basket for each child and put it in their room. As we go through their dresser and closet, we look for clothes that no longer fit (or that they just don't like) and put those items in the box. Look for seasonal clothes that are still in good condition but that they'll never be able to wear again and take it to a donation center near you.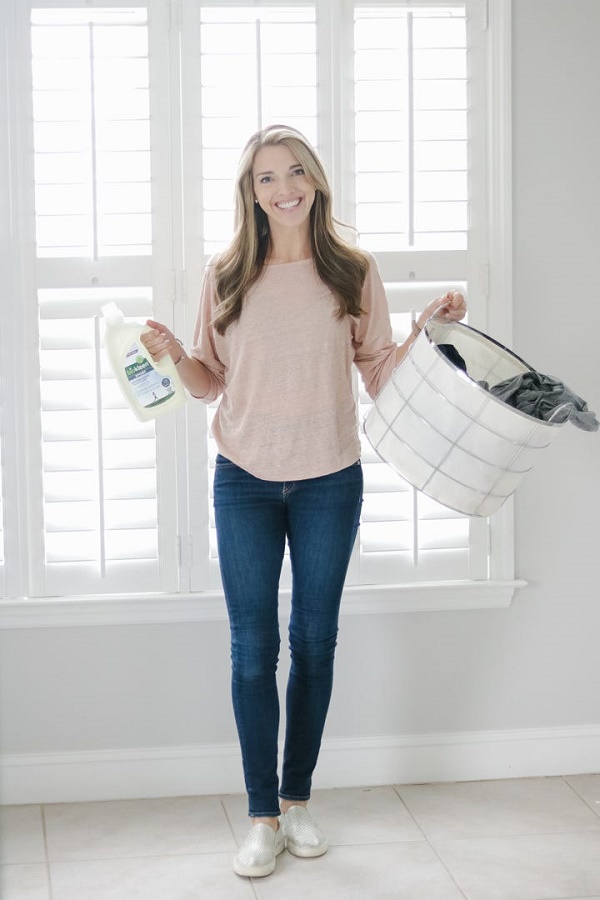 Step 2: Wash what they'll wear next winter. Many seasonal clothes, especially things like coats and sweaters aren't items you normally wash after every wear, so I always make an effort to wash all winter items before they are packed up for the season. I always use plant-based cleaners with biodegradable ingredients for my family, so I love that Biokleen has both laundry liquids and stain fighting products to help make winter washing a breeze.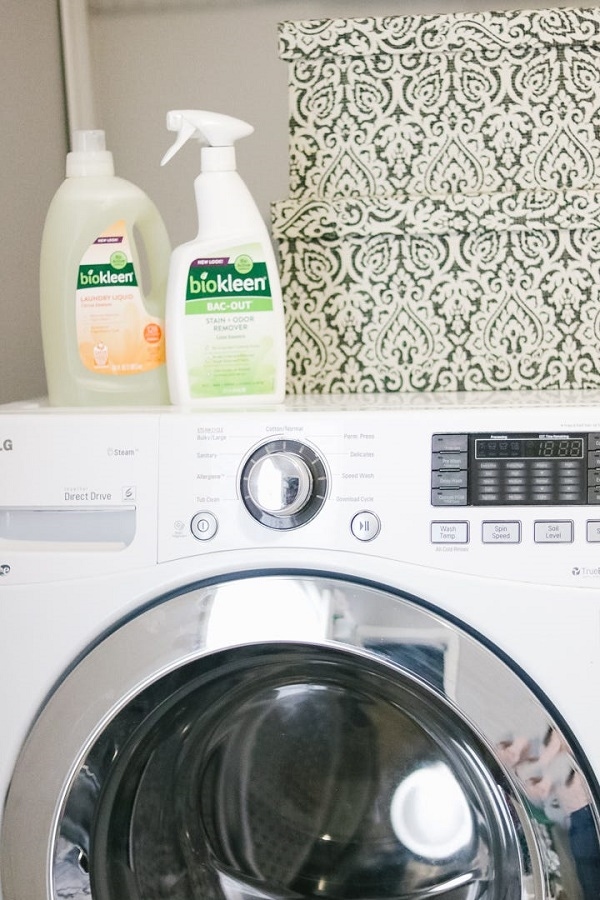 Stains that go untreated will only darken with time, so make sure you have a good laundry detergent and stain fighter on hand. And while we're on the topic of stains: Bac-Out is my secret weapon to get out tough organic stains and odors left behind from my boys. Whether it's eating on the sofa or all of their outdoor sports and activities-trekking dirt and odors into the house, Bac-Out is a game changer for organic stains of all sorts!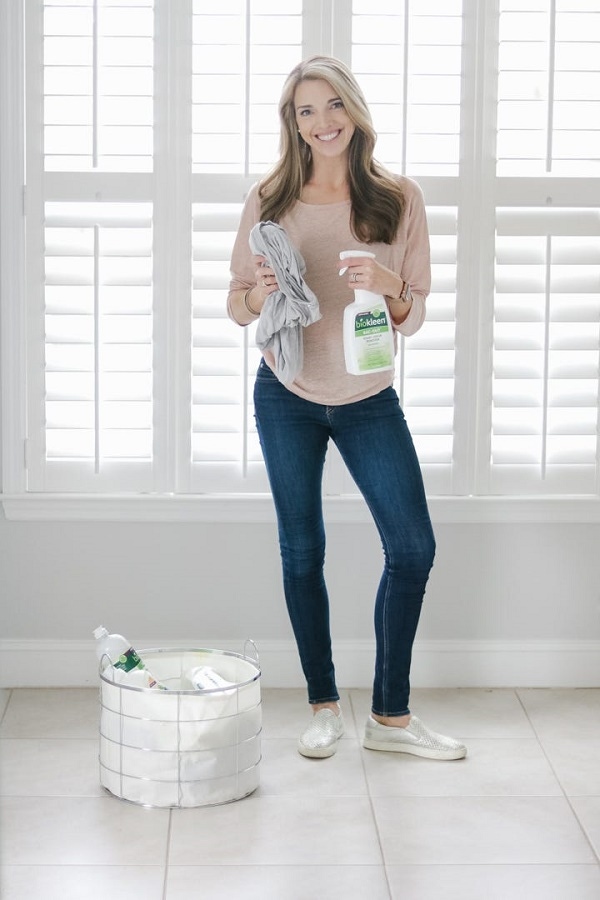 And for regular loads of laundry, we love Biokleen Laundry Liquids, both Citrus and Sport for washing all our everyday loads AND prepping to pack our winter clothes.
Speaking of packing… that's the last step!
Step 3: Pack it up. There's just something about spring that brings the urge to organize and feel the oddly satisfying joy of a clean closet. By packing up last season's wardrobe, you'll make space to organize and prepare for the season ahead. I've found that by cleaning out my kid's heavy-duty winter items and seasonal items like sweaters, we can make room for spring essentials and keep their closets much more organized.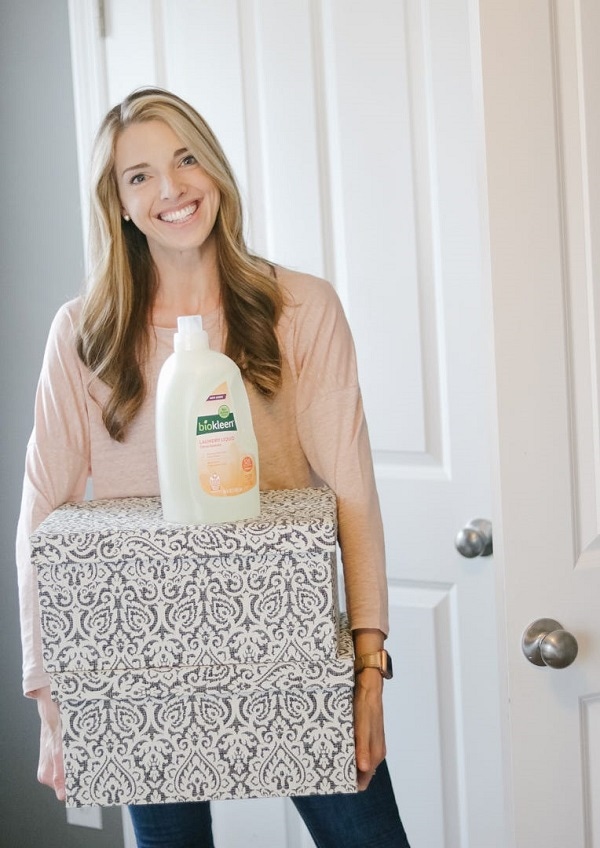 When it comes time to pack up the winter wardrobe and prepare for spring, it's best to avoid hangers and fold sweaters, etc. In general, any item that can lose its shape should be folded for long-term storage.
Also, be sure you say no to plastic or cardboard packaging. Plastic bags, bins, etc. keep your clothes trapped and risk mildew and yellowing. The best storage container for your seasonal clothing is made of either linen or cotton that allows air to flow through the container. Once you have your clothes packed up, store in a dark, cool, dry spot until next spring!
WANT THE BEST WAY TO WASH THOSE WINTER CLOTHES AND PREPARE FOR A CLEAN SPRING?
When you're looking for the best way to wash your kids' clothes, look for products that include:
-Biodegradable Ingredients
-Plant-derived Ingredients
-Natural Fragrance Extracts
-No Dyes
-Recyclable and/or commercially compostable packaging
-No isothiazolinone preservatives
Biokleen meets all of these requirements. I love that they are plant and mineral-based cleaners that are free of phosphates, chlorine, ammonia, alcohol, butyl, glycol ether, brighteners, artificial colors, artificial fragrance. And not only that, but they're effective!
These are cleaning products that don't use—and don't need—harsh chemicals!
MY FAVORITE BIOKLEEN PRODUCTS INCLUDE:
Biokleen Citrus Laundry Liquid: Combining the natural cleaning power of plant-based surfactants with extracts of citrus, this liquid laundry gives a clean that won't let you or your kids' clothes down. Rinses clean and is gentle enough for delicate fabrics like sweaters and more.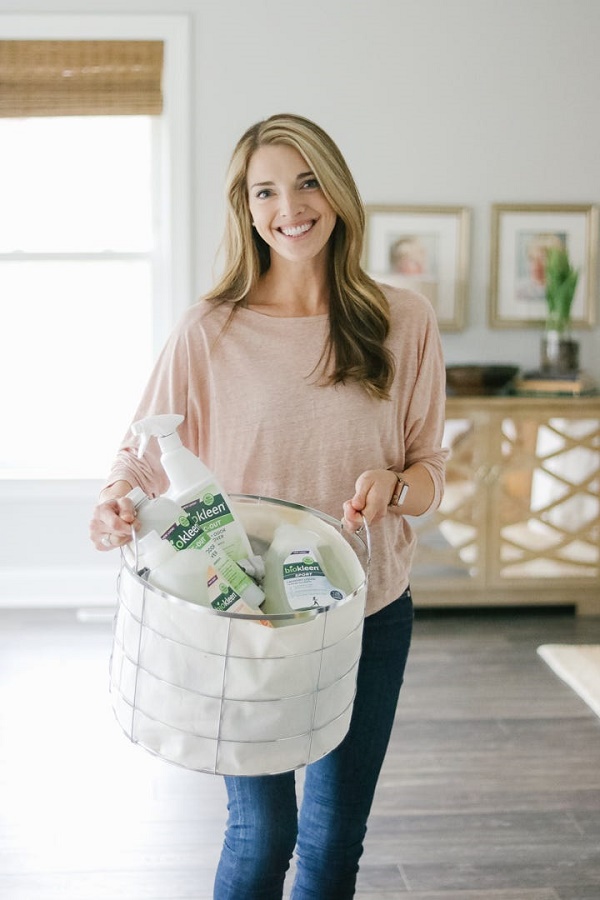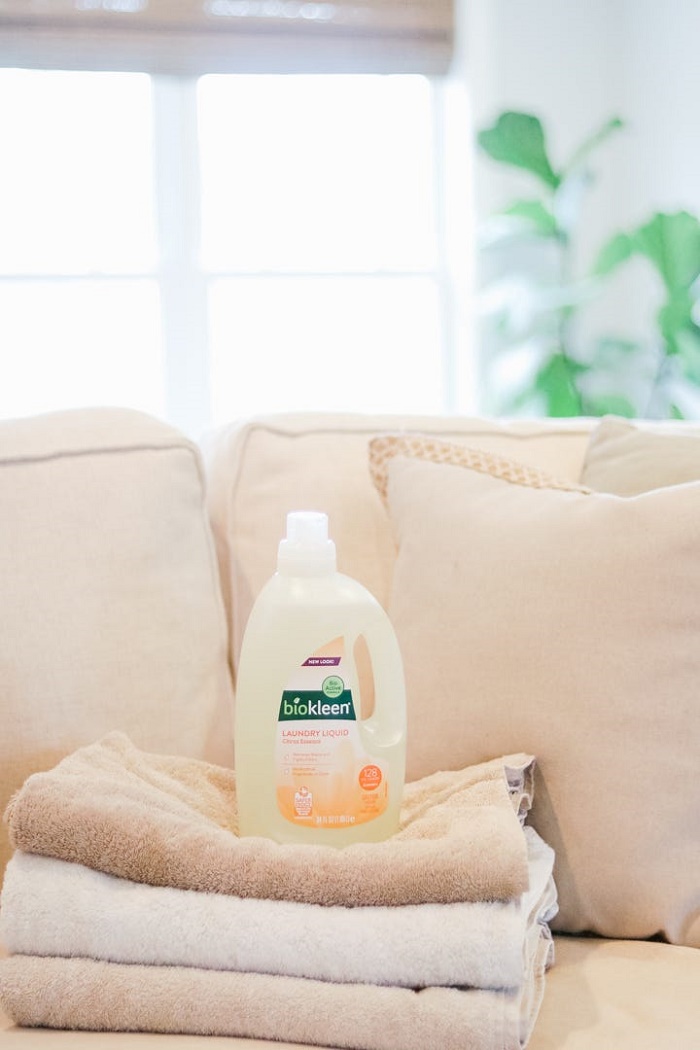 Biokleen Sport Laundry Liquid: Sweat, dirt and grass are no match for this Sport Laundry Liquid. Made with special enzymes that target and neutralize odors caused by perspiration, plant-based surfactants and extracts of eucalyptus and lavender, it's perfect for keeping those kids' clothes smelling fresh all season long.