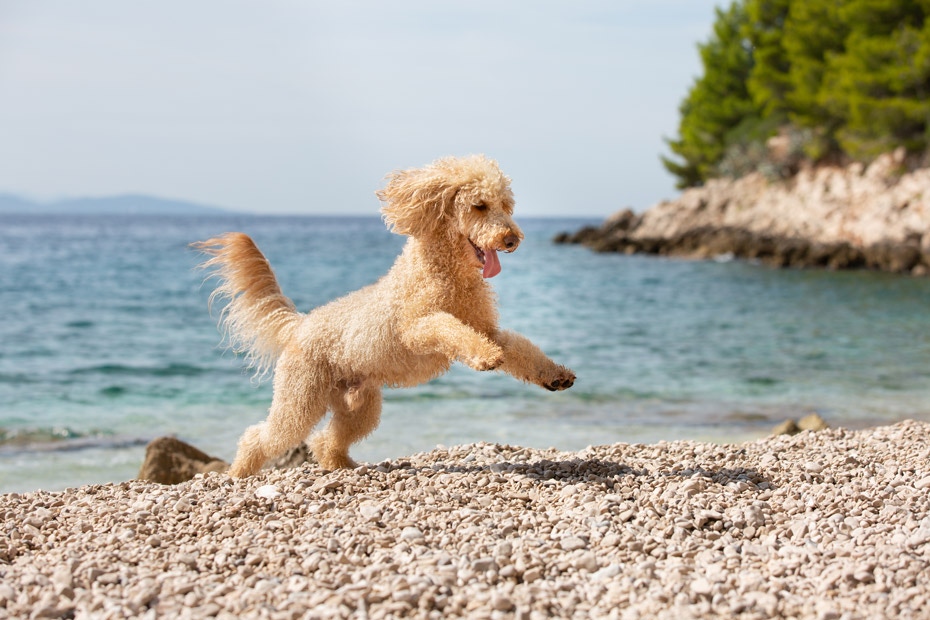 Who doesn't love a cold, refreshing treat on a hot day?
As kids, it was all about popsicles and ice cream. As we get older, our love for ice cream might not change, but we might be more tempted to dive into a crispy, cold adult beverage before we go for the Cookies 'N Cream.
Dogs love cold treats, too. Have you noticed your pup likes to chew on ice? Many dogs like to eat ice on a hot day because it helps them avoid potential overheating by bringing down their body temperature.
Dogs and Ice Cream Don't Mix
While we might have given our dogs a few licks of our ice cream cone as kids, that's not necessarily the best option for them. After their weened as puppies, most dogs struggle to digest dairy. Many studies suggest that dogs lose lactase, the enzyme responsible to digest dairy and milk sugar lactose, shortly after puppyhood.
One or two licks out of an ice cream bowl is not likely to cause any issues with your beloved dog, but it could be troublesome for their digestive system if they decided to splurge and eat an entire package of ice cream.
But that doesn't mean all frozen treats are potentially harmful.
Frozen Treats for Furry Friends
At biokleen, we're all about pet love. That's why we wanted to share an easy way to make safe frozen treats for your corgi Martin Short or your golden retriever Chewbarka. Making your own goodies is also a cost-effective and eco-conscious way to utilize what you have at home.
To make frozen treats, add any of your furry friends' favorite fruits and vegetables to this frozen treat recipe for them to enjoy on a hot day. If you're not sure about diet restrictions, you should ask your vet, and feel free to remove any ingredients as necessary.
Add these ingredients to a blender and mix:
1 cup of fruit/vegetable
1/2 cup water
1/4 cup plain yogurt
1/4 cup peanut butter
1 tbsp pumpkin
1 tbsp honey
Once blended, pour this mixture into an ice cube tray and place in the freezer for six hours or until solid. Then, toss these yummy treats outside for pets to enjoy during those long, hot summer days. These treats can stay in the freezer in an airtight container for up to three months.
Making a fun summer toy for your pet
Now that you've got your doggy summer treats, here's another way to have fun with your pet: Make a new toy with items you already have at home. While the frozen treat recipe is designed for dogs, this toy can be used for dogs, cats, goats, whatever!
Here's how to make a braided tennis ball, which is always a hit with our furry friends. All you need is a piece of old fabric, a tennis ball and a pair of scissors to cut.
Cut three long pieces of old cloth.
Tie the three pieces of cloth together in one knot.
Grab each piece of fabric and braid them together halfway down.
Cut a hole in the top and bottom of a tennis ball.
Put the braided end into the ball, pull through the hole and place the ball in the middle.
Continue braiding on the opposite end of the tennis ball so that it's one long braid with a tennis ball in the middle.
End the braid with another knot and, voila, a new toy!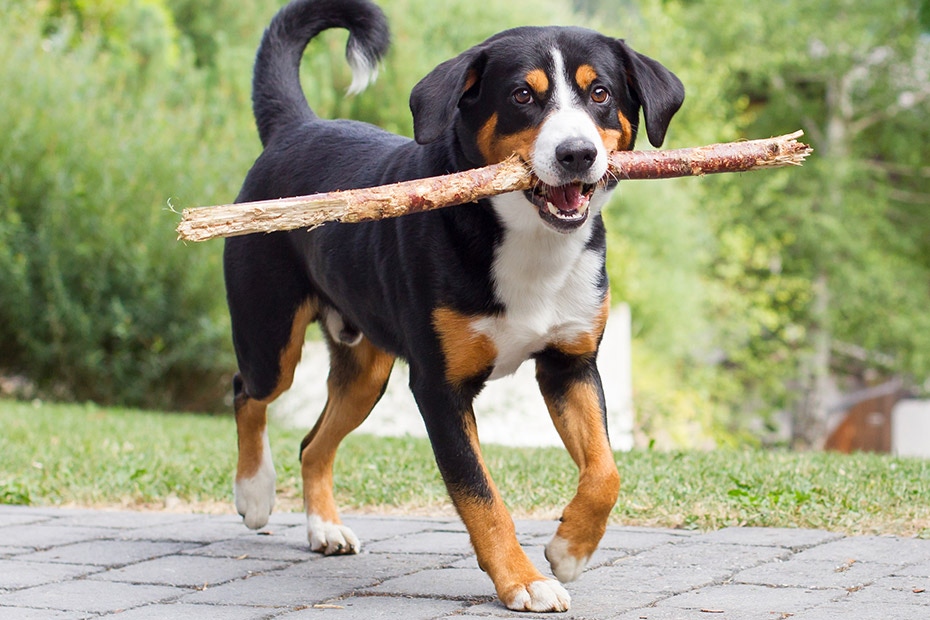 Keep your space fresh
After enjoying a summer day with the pets, freshen up their favorite areas with our Bac-Out Pet Bed & Fabric Refresher. Simply spray and mist fabrics evenly until lightly damp. It's a great pet odor remover. Use this on all water-safe fabrics. It is not recommended for leather or silk. And if you need more than a pet-safe fabric refresher, we've got you covered.
Some dog drools more in the summer, causing unsightly stains on couches and carpets. That's because, unlike humans, dogs only have sweat glands in their feet. That means they can struggle to maintain their body temperature if it gets too hot. When you spot drool stains in your home, don't worry. Bac-Out Pet Stain & Odor Remover is the perfect companion for any kind of stain. From cat urine removal to other stinky odors around your house, Bac-Out uses pet-friendly enzymes to tackle the toughest stains.
Now get outdoors and enjoy that sunshine!