New parents: Do you use cloth or disposable diapers?
There's no right answer. There are pros and cons for each. Disposable diapers might be less of a hassle, but cloth diapers can be a more affordable, eco-friendly alternative. And when we say affordable, we mean over the long haul. While disposable diapers offer a cheaper initial cost, cloth diapers can save families money over time.
The Bump, which gives parents the lowdown on pregnancy, birth, and babies, revealed parents will spend $2,000-$3000 on disposable diapers over two years. In comparison, parents would spend about $800-$1,000 on cloth diapers over that same timeframe.
According to a Baby Care survey conducted by Statista, 21% of American parents use cloth diapers, which have come a long way in recent years.
For parents deciding to switch to cloth diapers, Biokleen wants to help. We'll cover different styles of cloth diapers and a few tips on how to keep them fresh for your little bundle of joy.
Types of cloth diapers
Flats: Large, single-layered fabric folded in different ways
Pre-fold: Fabrics pre-folded into three sections
All-in-one: An absorbent layer built into the fabric
Pockets: An opening for an absorbent layer to be inserted
Fitted: The material is an entirely absorbent layer but not waterproof
No more fabric softeners
Don't use fabric softeners. You don't want your baby's cloth diaper to repel liquids. Fabric softeners add a coating to clothing that makes them less absorbent.
Types of detergent
When we get questions about laundry detergent from new parents, we steer them to our Free & Clear Laundry Liquid. It's Safer Choice Certified and hypoallergenic, making it a great choice for people with sensitive skin. Biokleen's plant-powered cleaning agents break up and remove tough stains and odors.
How to clean up accidents
No matter how great the diaper is, sometimes accidents spill over onto carpets or furniture. If that happens, we recommend using Bac-Out Stain & Odor Remover. Its blend of live enzyme cultures continuously breaks down and absorbs organic material. It's a more natural way to get rid of stains and stinky odors.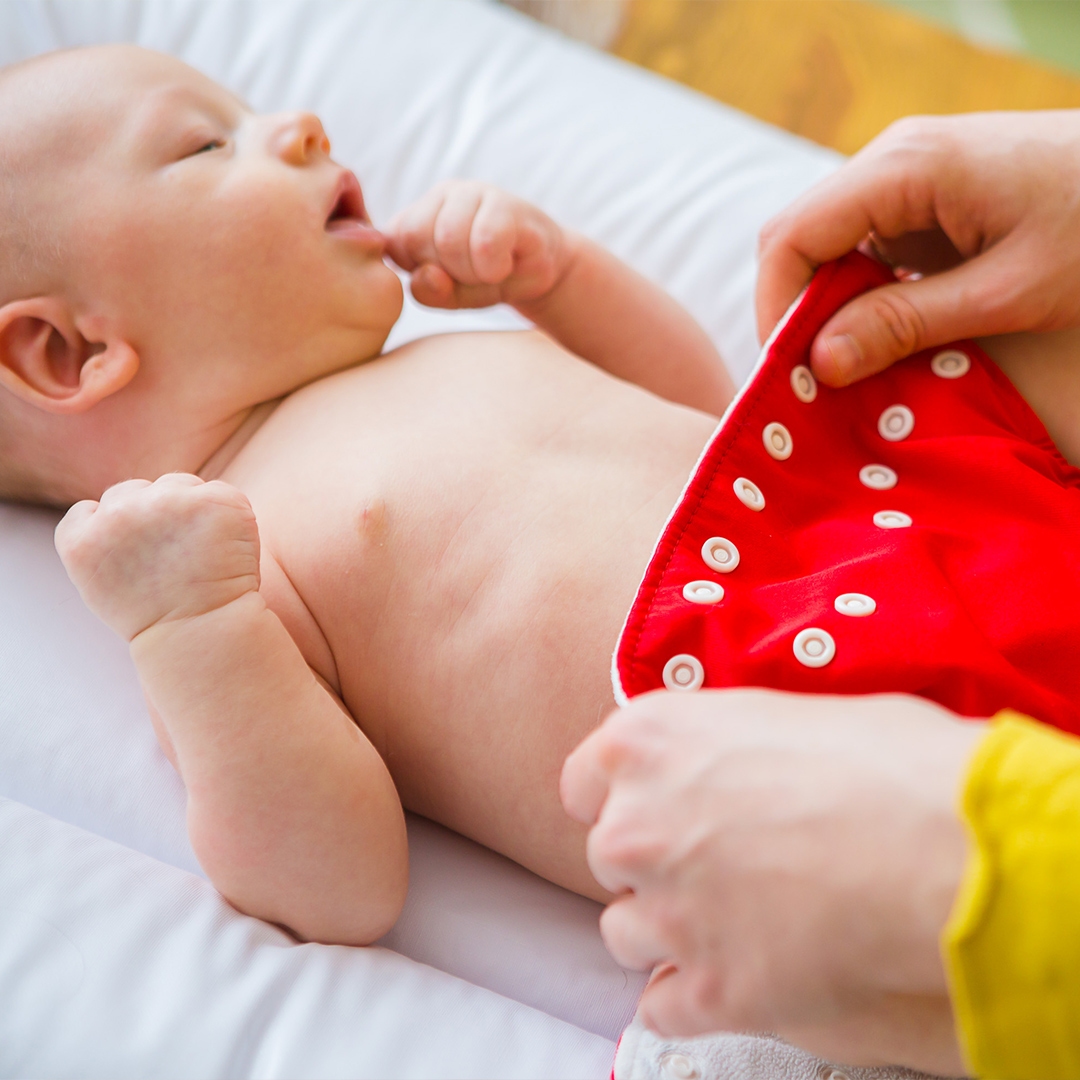 It can also be used to pretreat stubborn stains on cloth diapers.
Remove the excess waste (urine, feces) from the cloth diaper.
Spray Bac-Out Stain & Odor Remover onto the affected area of the cloth diaper, making sure to completely saturate the area.
We recommend letting it sit for 15 minutes to let the live enzymes break down and absorb the soil from the cloth diaper. The longer it sits, the more time Bac-Out Stain & Odor Remover has to work.
Then, toss the pre-treated cloth diaper into your washing machine with our Biokleen Laundry Liquid. It's recommended to do a double rinse at the end to ensure all residues are removed and prevent any irritation issues for your little ones.
Wean or Lose
Baby-led weaning is an excellent practice for parents to implement for babies. Weaning, the process of gradually introducing a baby to a more adult diet, allows kids to pick apart soft food in a manageable way.
It's crucial to implement foods that offer iron-rich nutrients, as this nutrient starts to deplete at around six months. Here's a list of foods perfect for baby-led weaning:
Avocado
Sweet Potatoes
Zucchini
Beets
Tofu
Beans
Leafy greens (rainbow chard, collard greens, kale)
Quinoa
Apples
Pumpkin
Just make sure all food is either steamed, baked, boiled, or ripe so it's soft enough to be broken up with ease by baby fingers.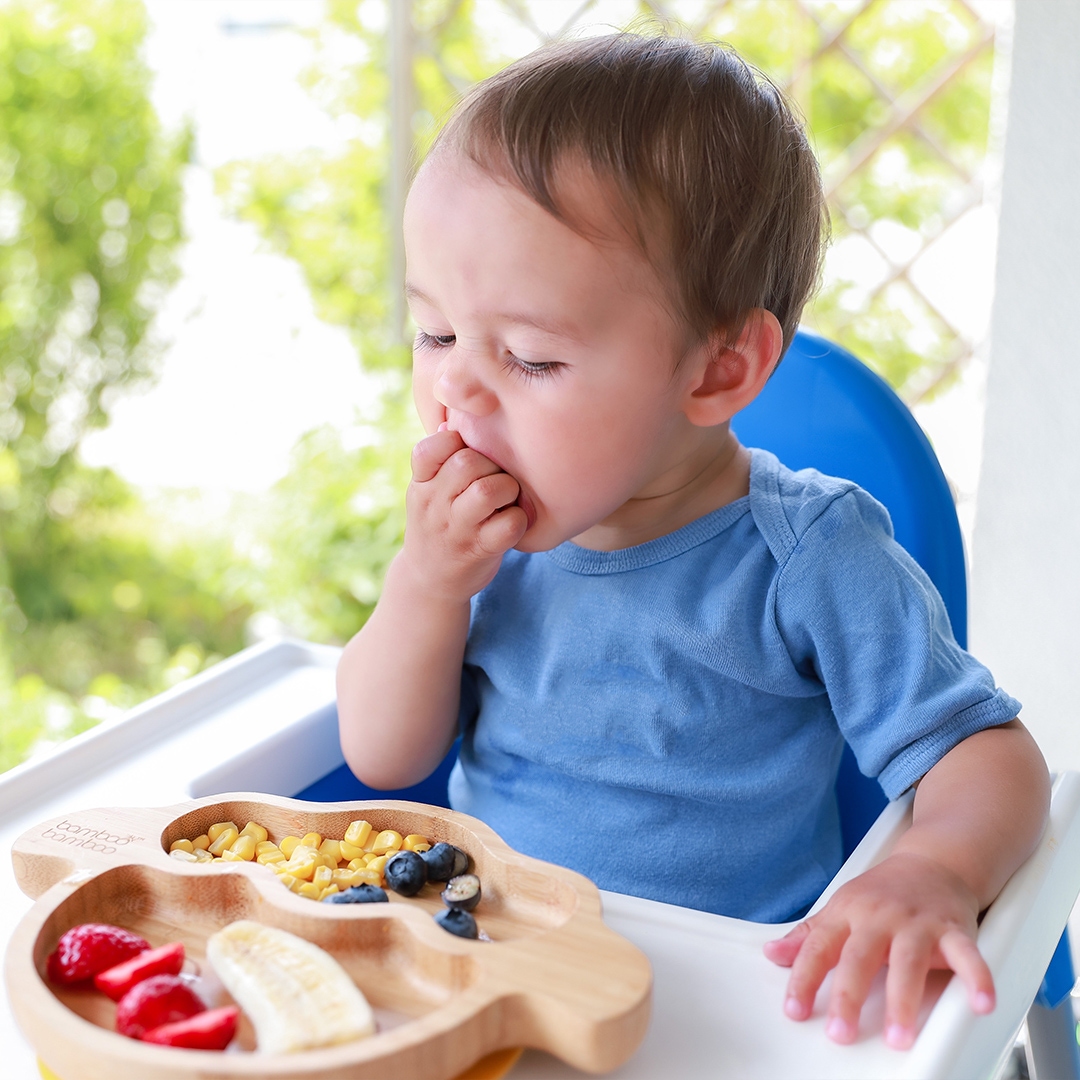 It's a good idea to utilize a highchair when weaning, as it encourages good posture as babies learn to control feeding themselves. If you're worried about keeping food and eating areas clean for your baby, consider using our Produce Wash. It's an honest way to keep fruits and vegetables clean, removing sprays, wax, and soil with our plant-derived cleaning agents. Biokleen Produce Wash also helps fruits and vegetables hold their appearance longer.
For apples, oranges, melons, tomatoes, eggs, cutting boards, food containers, and more, simply apply Biokleen Produce Wash, rub it in and rinse thoroughly. For a bulk amount of food, let it soak in water. Add one tablespoon for every 16 ounces of water. Soak for two minutes, swish, and rinse thoroughly.